This page contains up-to-date details of the the Open E Land summer camp. To confirm your place please register. For lift/rideshare see this document.
Workshops
A provisional timetable for the summer camp is below with descriptions of the current workshops. This should just be used as guide – lots more will be happing throughout the duration of the camp and timing of the timetable below may change. Workshops are in English and Spanish unless noted.

Various participants have offered to put on workshops ranging from micro hydro to dance workshops. We have left free time to fit in this and more. If you have a workshop you would like to run please get in touch!
Day
Morning
(9:00-12:30)
Afternoon
(17:00-20:30)
Evening
Sat 4/8
CEB construction 1
Introduction to Arduino
Talk: Introduction to Open Source and Open E Land [TBC] [Spanish?]
Sun 5/8
CEB construction 2
CEB construction 3
Mon 5/8
Dome construction 1
Dome construction 2
Film: Home
Tue 7/8
Reciprocal construction 1
Reciprocal construction 2
Discussion: The Open Source Economy: why and how? [English]
Wed 8/8
Oven construction 1
Oven construction 2
Thu 9/8
Oven construction 3
Oven construction 4
Fri 10/8
Oven construction 5
Oven construction 6
Film: Food Inc
Sat 11/8
3D Printing 1
Introduction to Arduino
Fiesta!
Sun 12/8
3D Printing 2
3D Printing 3
Talk: Jose Bravo: Experiences at Factor e Farm
Mon 13/8
Free time
Project: automated plant watering
Film: How to start a revolution
Tue 14/8
Off grid solar power
Solar hot water
Discussion: Open Source Ecology Europe – what next? [English]
Wed 15/8
Open source electronics 1
Open source electronics 2
Talk: Solar Fire project progress
Thu 16/8
Introduction to Permaculture
Gardening practical
Film: The Power Of Community
Fri 17/8
Project: Hammock Making
Free Time
Sat 18/8
Project: Recycled art
Talk: History of Sierra de Gata
Sun 19/8
Free Time
Free Time
Compressed Earth Brick (CEB) construction. Compressed earth has been used for centuries, but small compressed earth bricks are a relatively new material. We have been constructing a open source resilient living manual CEB press. This workshop will involve making bricks from different soils on site and using them to construct a small structure.
Introduction to Arduino. Arduino is the open source micro-controller at the heart of many new self-build projects, from energy meters to solar hot water controllers and automated plant watering systems. This session will cover basic electronics and how to use and program an Arduino system.
3D Printing. 3D printing has the potential to revolutionise the economics of production, allowing small scale, local fabrication of custom plastic parts. This workshop, with Zach Smith co-founder Makerbot Industries, will give a practical introduction to 3D printing.
Introduction To Permaculture: An afternoon introduction to permaculture ideas with Huerto del Sol and Mill Millchimp.
Gardening practical. An opportunity to apply some of the ideas from the Introduction To Permaculture in our garden.
Off grid solar power. Learn how to setup and maintain 12v solar battery systems for off grid living. Will cover choosing the right kinds of solar panels, charge controllers, batteries and inverters, how to diagnose problems (English).
Solar hot water. Lean how to build simple solar hot water systems. If we get time we plan to build one of the build it solar thermal collector designs
Dome construction. Workshop on building a dome (a bit like a bamboo star dome, only different!) using locally grown cane. This will function as a second sheltered area for laptops and the like over the course of the camp.
Reciprocal construction. Build a simple, strong, and beautiful self supporting reciprocal wood roof building from material sources on site.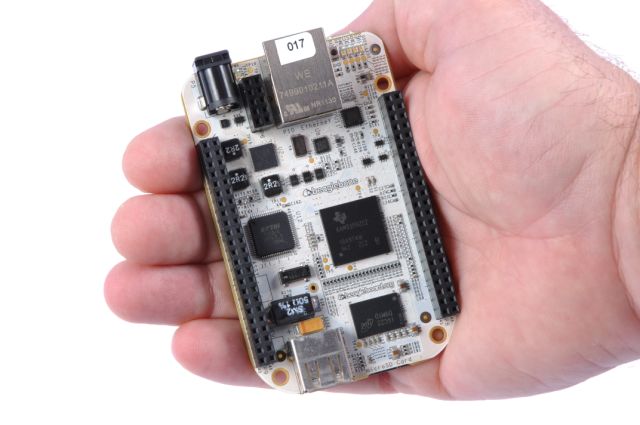 Open source electronics. A more in-depth exploration of different open source electronics systems, including Beaglebone and Raspberry Pi.
Oven construction. Juanlu Trujillo will conduct a workshop to build high efficiency ovens and furnaces.
Automated plant watering. Artesanos Industriales del Sur is a new social enterprise developing open source hardware based on the Arduino platform. This session will develop practical experience controlling pumps and sensors which form part of automated plant watering system and allow participants to contribute new features for the system.
Hammock Making. Henrik, our resident Norwegian, has been making hammocks since he arrived and will be showing how he does it.
Recycled art. Combining recycled materials and some of the skills acquired over the camp, with Alicja.
History of Sierra de Gata. Local residents Adam and Gabby will give a talk about the history of the area.
In the days following the camp we are organising a trip to visit Sustainable Forest Garden Farm Project – a very impressive, large scale Permaculture food forest project in Portugal – and some other nearvy projects. Ray from The Hive has offered that people coming to the camp could stay over at his project if they want to extend their trip..
Camping at Open E Land
Food
You have two options with food:
Contribute a small amount of money towards camp food for three meals a day. Meals will be vegetarian with vegans catered for. You will be required to work a few shifts in the kitchen, either cooking or cleaning. After much discussion we have decided we will attempt to source local or organic food and vegetables as much as possible, which will cost around €5-6/day. If this is too much please let us know (we are currently trying to negotiate a discount from Eco Tienda de la Vera).
Make your own arrangements for food and cooking. The villages of Santibáñez el Alto and not far away and there is a restaurant and bar about 15 minutes walk away form the site near the junction with EX-205 (map on their site is incorrect!). We have limited cooking facilities so it will not normally be possible for people making their own arrangements to share the kitchen.
Water
Drinking water comes from a spring not far from the site and is used for drinking, cooking, showering and cleaning. We generally make a trip to the spring every other day. Please bring a 5-10L plastic water container to assist with this if possible.
Drinks
We will run an "honesty bar" stocked with beer and soft drinks which will be cooled with ice. Please bring 1 and 2 Euro coins if you are planning to use the bar. Any profit from the bar will be contributed to camp funds. Please bring any particular tea or coffee that you would like to drink. We have tea pots and a large cafetera.
Swimming
There are several nearby piscina natural which are easily reachable by bicycle or car, and the Embalse de Borbollón lake. This are nice places to spend lunchtime and we will be organising regular trips to and from.
Toilets
We have two toilets: an outdoor composting toilet and a new "humanure" toilet we are currently constructing. These are dry toilets in which we use sawdust so do not smell.
There are regular toilets at the nearby restaurant and piscina natural.
Showers
We have a secluded, outdoor shower. Over the top of the surrounding bushes you can just see the Sierra de Gata and nearby forest. We have a camp shower (basically a black bag, which takes around two hours to heat up in the sun) and are building a solar collector system to provide more hot water.
All cleaning products need to be 100% biodegradable as they end up in the river (Ecover is good).
The Piscina Natural near Hernán-Pérez has an outdoor shower outside the toilets.
Internet
We have good 3G/HSPA Internet coverage on site via Movistar/Yoigo (Vodaphone and Orange also visible but not tested). For people who are able we recommend bringing your own pay-as-you-go Internet. We recommend Internet para Llevar from Yoigo with the Bono 8 plan, which gives 500MB for €8.
We will hopefully also provide some shared, probably very slow wifi Internet access for free.
Power
We will have two solar setups (180W and around 200W) which should be sufficient to recharge laptops and mobiles.
What To Bring
Essential things to bring are: tent, hat, sunscreen and sleeping bag, plate, bowl, cutlery, a water bottle, chocolate, 5-10L water container, toilet paper and safety footware (if you're planning on getting involved in construction).
Other useful things: torch, swimming clothes, towel, outdoor lights, camping chairs, grid equipment (solar panels, batteries, bicycle generators, etc), still and video cameras and musical instruments. A bicycle may also be handy for making trip to the river.
Pets
There will be three dogs on site. Rosa is very gentle and is unlikely to unset anyone. We would recommend not bringing any other animals.
Money
The camp is free to attend but you must register first so we can plan accordingly. We will be attempting to fund raise a small amount of money via donations to cover camp running costs. We will release details of this shortly.
Transport
For transport information see Site Info for more information.
Via public transport there are two options:
Travel to Coria, and then catch the 3pm bus to Santibáñez el Alto. This can drop you a few minutes away from the site. For where to get off after passing through Pozuelo de Zarzón see the instructions for travel by car below.
Catch the 09.52am train from Madrid to Caceres (2 h. 50 min, scheduled to arrive 12:42) and then the 13:00, 13:40, 14:00 or 15:15 bus to Montehermoso. From there we can arrange lifts. The reverse is similar.
If driving from the east, make your way to Plasencia, and then follow the signs to Pozuelo de Zarzón. This is signposted from the A-66/E-803. After passing through Pozuelo de Zarzón take the first turn to the left, following the sign to Museo del aceite, onto CC-115. After a few kilometers you will pass a Piscina Natural. After crossing the bridge, the road will climb up a hill, bending right then left. After the left bend, will soon be able to see the Open E Land dome on your right. The turning onto the track is discreetly signposted with our logo.
Liftshares
If you are able to offer a lift to anyone else travelling to the camp please indicate so on the registration form.
Other Events